Telephone 020 3813 2890 for a free no obligation chat about your regulatory requirements with one of our compliance consultants.
© Compound Growth Limited 2012 - 2020 | Terms of Use Privacy Policy
Registered in England and Wales as limited company number 07626537 - Registered Office 120 Pall Mall, London, SW1Y 5EA

We use cookies, if you consent to this use, please continue to browse our site.


Here to help with Regulation and Compliance

Regulatory Support Services
Regulated businesses are subject to a wide range of rules from the UK regulators (FCA and PRA) as well as directives and legislation from Europe. Not only must firms comply with the rules but they must keep up to date with developments and changes. Our team of Compliance Consultants can help with any regulatory requirement or query you may have and would be happy to hear from you.


Regulatory Compliance Advice and Support
Compound Growth Limited is here to help its clients establish, maintain and grow their businesses in compliance with an increasingly complex financial regulatory regime. Our regulatory consultants help with:



Regulatory Support Tailored to Your Business
Our compliance consultants are specialists in the financial markets, offering a good understanding of the commercial as well as the regulatory aspects of:
If you'd like to discuss how our regulatory & compliance consultants can help your business move forward compliantly, please give us a call for a free, no obligation chat or send us an email and we'll get back to you as soon as possible.
" Helping your business move forward compliantly"
Compound Growth Compliance Consultants
FCA: What's New



News & Views
Stockbrokers

Derivatives Brokers - including Forex, CFD and Spread Betting providers

Commodity Traders

Investment Firms
Commodity Traders

Principal Dealers

Clearers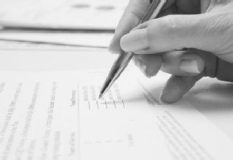 Send Email
Call by Telephone:
(020) 3813 2890



Hot Topics