Telephone 020 3813 2890 for a free no obligation chat about your regulatory requirements with one of our compliance consultants.
© Compound Growth Limited 2012 - 2020 | Terms of Use Privacy Policy
Registered in England and Wales as limited company number 07626537 - Registered Office 120 Pall Mall, London, SW1Y 5EA

We use cookies, if you consent to this use, please continue to browse our site.


Here to help with Regulation and Compliance

What is the Reporting Period fos DISP1 Ann1R?
Help with FCA's GABRIEL Reporting System
Our firm has extensive regulatory reporting experience, so if your firm would like GABRIEL support or assistance in completing any of your regulatory reports or returns within GABRIEL, we would be happy to help.
Please feel free to contact us by phone or email.
Send Email
Call by Telephone:
(020) 3813 2890
GABRIEL FAQs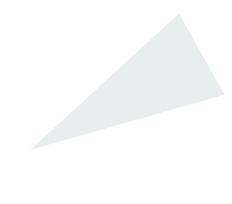 Q: What is the Reporting Period for DISP1 Ann1R?
A: Reporting periods for DISP are determined by each firm's accounting reference date and are to be made twice each year, with the deadline for submission set as 30 business days from the end of the relevant period. The submission deadline will be detailed within your firm's GABRIEL reporting schedule online.
For some firms, however, reporting periods cover a 12 month period (e.g. for Credit unions covered in the Credit Unions sourcebook 'CRED' where the period runs from 1 April to 31 March), which need only be submitted to the FCA once a year and via paper return rather than Gabriel submission. In this instance, credit unions will have one month after the reporting period end date in which to submit their paper returns.
Should a firm breach this reporting requirement and fail to respond by the deadline, an administration fee of £250, or other action, may be taken against the firm.
See also: