Telephone 020 3813 2890 for a free no obligation chat about your regulatory requirements with one of our compliance consultants.
© Compound Growth Limited 2012 - 2020 | Terms of Use Privacy Policy
Registered in England and Wales as limited company number 07626537 - Registered Office 120 Pall Mall, London, SW1Y 5EA

We use cookies, if you consent to this use, please continue to browse our site.


Here to help with Regulation and Compliance

FCA Amendments: Guidance on Financial Crime
Money Laundering & Terrorist Financing
30 April 2015
Money Laundering & Terrorist Financing
The Financial Conduct Authority has now published their revisions to the Firms Guidance on Financial Crime that came into effect on 27th April 2015. The regulator amended various sections including Chapter 2 on Systems & Controls (affecting Management Information and Risk Assessments) and Chapter 3 on Money Laundering and Terrorist Financing. In particular, their revisions to Chapter 3 focused upon source of wealth and source of funds as well as Enhanced Due Diligence (EDD) and the handling of higher-risk situations.
Summary of Chapter 3 Revisions:
Source of wealth and source of funds
Determining the source of funds and the source of wealth can help firms establish if the level and type of business and transactions are consistent with the firm's knowledge on the customer and is helpful for due diligence and ongoing monitoring. This also must be determined where the customer is a Politically Exposed Person (PEP).
The Joint Money Laundering Steering Group's (JMLSG) guidance allows that in circumstances where the risk of money laundering and/or terrorist financing is very low, (and subject to certain conditions), firms may assume that payments drawn on an account in the customer's name with a regulated credit institution (within the UK, EU or equivalent) is sufficient to satisfy standard Client Due Diligence (CDD) requirements.
Often this is referred to as 'Source of Funds Evidence', however it should be clear that this is wholly separate to 'Source of Funds' for the purposes of Regulation 8 and Regulation 14 of the Money Laundering Regulations 2007 and with regards to the FCA's Guidance on Financial Crime, although it should be said that nothing in the FCA's Guide prevents the use of Source of Funds Evidence in appropriate circumstances.
Enhanced Due Diligence & Handling of Higher-risk situations
In circumstances where a higher risk of money laundering is depicted, firms must apply Enhanced Due Diligence measures, designed to provide firms with a greater understanding of the associated risks concerned with their customer than just undertaking Standard Due Diligence.
The aims of Enhanced Due Diligence (EDD) should:
Provide more certainty that the customer and/or beneficial owner is who they inform they are

That the purposes of the business relationship are above board; and

Increase opportunities to identify and deal with any concerns that may have arisen with the information provided.
The degree of Enhanced Due Diligence must be proportionate to the risks associated with the transaction or business relationship, however, in majority of cases, firms can decide which aspects of Client Due Diligence to enhance. The firm's decision would depend upon the reason why the customer was classified as high risk.
Examples of Enhanced Due Diligence (EDD) could be:
Gathering additional information about the customer's and/or beneficial owner's business

Acquiring stronger verification of the beneficial owner's identity from reliable and independent sources

Obtaining a cleared understanding of the customer/beneficial owner's reputation and/or role in public and considering how this might affect the level of risk associated with the relationship

Undertaking searched on the Customer's directors and other individuals, exercising control to comprehend whether their business or integrity affects the level of risk associated with the customer

Determining how the customer and/or beneficial owner obtained their wealth so that the firm is satisfied it is legitimate

Determining the source of funds of the customer/beneficial owner to be satisfied that they are not from the proceeds of crime.
Click here to view a Summary of the FCA's Amendments to their Financial Crime Guidance - Chapter 2:Financial Crime Systems & Controls.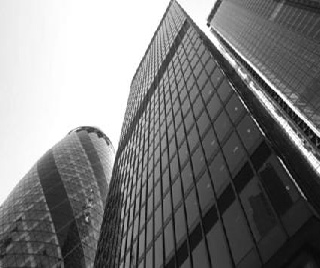 With the importance of firms' systems and controls making the focus list for 2015/16, the FCA will be looking to target firms with insufficient internal mechanisms in place to minimise the risk of financial crime. As such, firms should be mindful of this need when developing their business strategies and as part of their product governance processes.
Useful Links on Preventing Financial Crime: