Telephone 020 3813 2890 for a free no obligation chat about your regulatory requirements with one of our compliance consultants.
© Compound Growth Limited 2012 - 2020 | Terms of Use Privacy Policy
Registered in England and Wales as limited company number 07626537 - Registered Office 120 Pall Mall, London, SW1Y 5EA

We use cookies, if you consent to this use, please continue to browse our site.


Here to help with Regulation and Compliance

Barclays Bank Plc fined £72 Million for financial crime failings
26th November 2015
Client due diligence lessons for regulated firms as FCA fines Barclays £72 Million for financial crime failings despite no criminal activity.
Largest Regulatory Fine for Financial Crime Failing
The FCA has today fined Barclays Bank Plc £72 Million for failing to minimise the risk of financial crime even though no criminal activity took place. Regulated firms take note!
In 2011 and 2012, Barclays arranged and executed transactions for a number of 'ultra' high-net worth (HNW) clients, amounting to £1.88 billion. Whilst Barclays had the necessary client due diligence procedures in place, in this instance they should have carried out enhanced due diligence and monitoring as the clients involved were politically exposed persons (PEPs) and additional aspects that indicated the transactions were of higher risk. However, Barclays failed to do so.
As it turns out, there was nothing at all wrong with the clients or the transactions themselves, however Barclay's failure to carry out the prescribed due diligence and follow their procedures has cost the Bank £72,069,400, (reduced from £80,542,000 as a result of early settlement with the regulator) – the largest fine imposed for financial crime failings by the FCA, and their predecessor - the FSA - for that matter.
Failings in Due Diligence Requirements
As it transpires, Barclays didn't even carry out the level of due diligence that they would normally do for lower risk business relationships, indicating that their primary concern was taking on the clients as quickly as possible to generate revenue, which ended up being £52.3 million.
The regulator has said that Barclays went to "unacceptable lengths to accommodate the clients." and that the required due diligence information was not obtained as a result of the Bank "not wish[ing] to inconvenience the clients".
Another peculiarity in the regulator's findings was that Barclays agreed to keep the transaction strictly confidential, even within the firm, and also agreed to indemnify the clients up to £37.7 million in the event that they did not maintain this confidentiality. As a result of this special arrangement, very few people within the Bank knew of the existence and location of what due diligence information they did have on the clients as these were kept purely in hard copy and not on the Barclays' systems per other due diligence records which also had a detrimental impact on how the business relationship was and could be monitored and also meant that the Bank could not respond promptly to requests for information by the regulator.
Lessons for Firms
Regulated firms should take lesson from Barclays fine today and ensure that they do not provide specialist treatment or deviate from their processes and procedures when it comes to client due diligence.
In particular, pointers of note from the FCA's findings in relation to Barclays are that:
It should be clear which Senior Management is responsible for overseeing the firm's handling of the financial crime risks associated with business relationships and that this is adequately done so;

If there are aspects of an existing or potential business relationship that indicate a higher risk of financial crime, that these are not ignored and that the relationship is evaluated accordingly;

Before carrying out transactions, firms must establish the purpose and nature of the transaction as well as client's stated source of wealth and source of funds; and

Firms sufficiently monitor on an ongoing basis the financial crime risks associated with their business relationships.
Undertaking adequate due diligence is vital with regards to Anti-Money Laundering and the prevention of Financial Crime and firms should ensure that their staff is adequately trained in this area.
Compliance & Client Due Diligence Support
If you would like assistance in reviewing your current client due diligence processes or client-on-boarding procedures or if you would like to arrange tailored AML training for your firm, please contact our experienced team of compliance specialists who would be happy to help.
We can assist with:
Client Due Diligence (CDD)

Client On-boarding Procedures

MLRO's Annual Money Laundering Risk Assessment

Tailored and Refresher Training:
- AML & Prevention of Financial Crime,
- Role of the MLRO

Financial Crime Failings: Barclays receives record £72 Million fine


"Barclays ignored its own process designed to safeguard against the risk of financial crime and overlooked obvious red flags to win new business and generate significant revenue. This is wholly unacceptable.
"Firms will be held to account if they fail to minimise financial crime risks appropriately and for this reason the FCA has required Barclays to disgorge its revenue from the Transaction."
Mark Steward,
Director of Enforcement &
Market Oversight, FCA

Related Articles & Reading:
Contact Us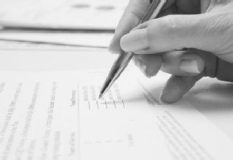 News & Views

Read our latest articles, news and views affecting compliance and regulation in the UK Financial Services Industry.