Telephone 020 3813 2890 for a free no obligation chat about your regulatory requirements with one of our compliance consultants.
© Compound Growth Limited 2012 - 2018 | Terms of Use
Registered in England and Wales as limited company number 07626537 - Registered Office 120 Pall Mall, London, SW1Y 5EA

We use cookies, if you consent to this use, please continue to browse our site.


Here to help with Regulation and Compliance

UK Countercyclical Capital Buffer Rate set to increase in 2017
30th March 2016
In a press release yesterday, the Bank of England's Financial Policy Committee (FPC) informed it has decided to increase the UK Countercyclical Capital Buffer rate from 0% to 0.5% of risk-weighted assets. This new requirement will take effect in one year's time on 29th March 2017.
One of two New CRD IV Capital Buffer Rates, the Countercyclical Capital Buffer Rate was introduced at the start of 2016.
The Countercyclical Capital Buffer Rate:
The Countercyclical Capital Buffer applies to all UK banks, building societies and investment firms that have not otherwise been exempted by the regulator.
This is a variable rate buffer, the total of which is calculated for each firm as a risk weighted average of the countercyclical capital buffer rates that apply in the jurisdictions where the firm's credit exposures are located.
"The FPC judges that the overall threat to banks' UK exposures is currently at a relatively standard level: risks associated with domestic credit are no longer subdued, as they were in the period following the financial crisis; and global risks, which can also affect UK exposures indirectly, are heightened. At this stage, the FPC has decided to increase the UK countercyclical capital buffer rate from 0% to 0.5% of risk-weighted assets. Consistent with the FPC's powers, the new setting will become binding with effect from 29 March 2017."
Financial Policy Committee Statement, March 2017
>> Read more about the CRD IV New Capital Buffer rates <<
Additional Information & COREP Support
The new capital buffers affects a firm's COREP reporting and more information can be found on our dedicated COREP Support site.

FPC announces increase to Countercyclical Capital Buffer Rate

News & Views
Effective Date
The UK's Countercyclical Capital Buffer Rate will increase in 2017.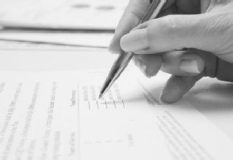 Contact Us