Telephone 020 3813 2890 for a free no obligation chat about your regulatory requirements with one of our compliance consultants.
© Compound Growth Limited 2012 - 2020 | Terms of Use Privacy Policy
Registered in England and Wales as limited company number 07626537 - Registered Office 120 Pall Mall, London, SW1Y 5EA

We use cookies, if you consent to this use, please continue to browse our site.


Here to help with Regulation and Compliance

What is the REP001 Close Links Report?
Help with FCA's GABRIEL Reporting System
Our firm has extensive regulatory reporting experience, so if your firm would like GABRIEL support or assistance in completing any of your regulatory reports or returns within GABRIEL, we would be happy to help.
Please feel free to contact us by phone or email.
Send Email
Call by Telephone:
(020) 3813 2890
GABRIEL FAQs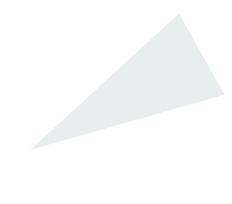 Q: What is REP001 Close Links Report?
A: The Close Links Report in Gabriel is referenced as REP001. This is an annual report that provides the regulator with a full list of all the close links for your firm, as required in SUP 16.5.
By 'close-link', the FCA is referring to two or more 'natural or legal persons' that are linked by either participation or control. Whilst more information can be found in the FCA sourcebook COND 2.3, for MiFID business, a close link is essentially:
Participation: in the form of ownership. This could be direct or by way of control, of

20% or more of the voting rights or capital

of an undertaking; or

Control: which means the relationship between a parent undertaking, or a similar relationship between any person and an undertaking, any subsidiary undertaking of a subsidiary undertaking also being considered to be a subsidiary of the parent undertaking which is at the head of those undertakings; or

A permanent link of both or all of them to the

same person

by a control relationship.
Submission of your Firm's REP001 must be made within 4 months of your firm's accounting reference date, hence every firm will have their own unique submission deadline detailed within GABRIEL.
Remember though, if there are changes to your close links during the year, these must be notified to the FCA at the time and not just when your REP001 report is due.