Telephone 020 3813 2890 for a free no obligation chat about your regulatory requirements with one of our compliance consultants.
© Compound Growth Limited 2012 - 2020 | Terms of Use Privacy Policy
Registered in England and Wales as limited company number 07626537 - Registered Office 120 Pall Mall, London, SW1Y 5EA

We use cookies, if you consent to this use, please continue to browse our site.


Here to help with Regulation and Compliance

SM&CR Key Dates:
Embracing the new rules and ensuring that a firm's culture and governance support the objectives of SM&CR will help your firm to enter the new regime with confidence, as well as help support the individuals being asked to be accountable.
SM&CR Solo-regulated Firms Key Dates:
With the commencement of SM&CR for solo-regulated firms less than six months away, many will be compiling their to-do lists. To assist, here are some of the key SM&CR dates that solo-regulated Firms should be aware of.
9 June 2019:
o Form O will be available (this being the Opt Up Notification – for Core and Limited Scope firms only)
9 September 2019:
o Form K will be available (this being the Conversion Notification – for Core and Enhanced firms only)
o SM&CR Form A will be available (the form used for applying for a Senior Manager to be approved)
24 November 2019:
o Deadline for Form K and Form O submission
If a firm decides to opt-up from their current SM&CR category to Enhanced, they will need to ensure that they are ready to meet all the relevant requirements, including submitting Form K, Statements of Responsibilities and a Management Responsibility Map by this deadline. Note: Failing to meet the requirements by the relevant deadline may mean that your firm will be in breach of its threshold conditions and the regulator may therefore take action.
9 December 2019:
o Commencement of SM&CR for ALL solo-regulated firms
9 December 2020:
o Deadline for submission of Directory Persons information
All solo-regulated firms must submit their Directory Persons data between 9 December 2019 and 9 December 2020.
o Deadline for Conduct Rule Training for all other staff
For all other staff that do not fall within the Senior Managers Regime and Certification Regime, but do fall under the Conduct Rules, there is a twelve month grace period from the implementation date in which to identify and provide them with training, the deadline therefore being 9 December 2020.
SM&CR Practical Support:
If you are preparing your firm for the extension of the SM&CR regime and need any advice or support, our experienced regulatory consultants would be happy to offer their assistance and practical support. Just drop our friendly team a line to discuss how we can help.
Compliance Support: SM&CR Key Dates for Solo-Regulated Firms
Compliance Support from Compound Growth Ltd
Please contact our Compliance Support Team for a free no obligation discussion of your regulatory requirements and how our regulatory & compliance consultants can help your business move forward compliantly.
Call by Telephone:
(020) 3813 2890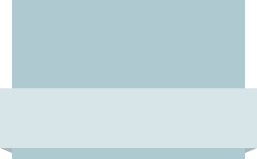 FCA: What's New



News & Views
Send Email