Telephone 020 3813 2890 for a free no obligation chat about your regulatory requirements with one of our compliance consultants.
© Compound Growth Limited 2012 - 2018 | Terms of Use
Registered in England and Wales as limited company number 07626537 - Registered Office 120 Pall Mall, London, SW1Y 5EA

We use cookies, if you consent to this use, please continue to browse our site.


Here to help with Regulation and Compliance

Recovery & Resolution Directive - RRD Reporting
7th April 2016
Recovery and Resolution Directive (RRD)
From the tail end of last year a number of FCA regulated investment firms will have noticed Recovery and Resolution Directive (RRD) deadlines appearing in their GABRIEL reporting schedules.
Whilst most of the new prudential sourcebook rules to implement the [Bank] Recovery and Resolution Directive (RRD) for investment firms came into force last year (19 January 2015), the remainder – such as those in relation to the contractual recognition of bail-in, only took effect at the start of 2016, on 1st January 2016.
This means that relevant firms will be required to make their first RRD return in GABRIEL this year in accordance with their GABRIEL reporting schedules.
What is the RRD?
The [Bank] Recovery and Resolution Directive, or RRD was an initiative adopted at EU level in May 2014 with the aim to reduce the future threat of financial instability from the failure of banks and investment firms. The RRD sets out a thorough recovery and resolution regime to ensure a minimum level of 'tools and powers' are available to all EU Member states in relation to:
Planning to help the recovery of firms in financial difficulty;

Early intervention in the event of problems; and

The resolution of failed firms in a way that reduces the costs to the public and mitigates the impact on the financial system.
In instances where failure of a firm does occur, the RRD should lessen the possible negative impacts on the firm's customers, financial markets and the entire financial system.
Changes to the FCA's IFPRU sourcebook were initially consulted upon in CP 14/15 in August 2014 and finalised inthe FCA's POlicy Statement PS 15/2 in January 2015.
RRD GABRIEL Returns
The RRD returns by firms are to be submitted in GABRIEL in accordance with article 9 (1) of RRD and the IFPRU sourcebook (rule 11.2.15 for firms or 11.3.17 for Groups), whereby firms must notify the FCA without delay if they:
Requirements for Recovery Plans & Resolution Plan Information
Chapter 11 of the Prudential Sourcebook for Investment Firms (IFPRU) covers the requirements for firms in relation to 'Recovery & Resolution,' however there are also additional rules with regards to information for resolution plans and the submission of recovery plans within the FCA's Supervision manual.
Firms will note that there are two separate reporting date and requirements for the RRD returns in GABRIEL with 'REP006' designated for Recovery Plans and 'REP007' for Resolution Plan Information, with both GABRIEL returns requiring firms to submit suitable attachments upon completing their submissions.

News & Views

Read our latest articles, news and views affecting compliance and regulation in the UK Financial Services Industry.
Help with FCA's GABRIEL Reporting System
Our consultants have extensive regulatory reporting experience, so if your firm would like GABRIEL support or assistance in completing any of your regulatory reports or returns within GABRIEL, we would be happy to help. Please feel free to contact us or email enquiries@compoundgrowth.co.uk
Send Email
Call by Telephone:
(020) 3813 2890


RRD Reporting Information, Assistance & Support
If you should require any help or assistance in making your RRD returns in GABRIEL or would like more information on what to include in your recovery plans or resolution plan information, please get in touch as we would be happy to assist.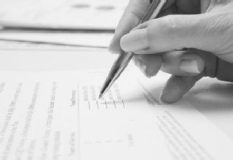 Contact Us