Telephone 020 3813 2890 for a free no obligation chat about your regulatory requirements with one of our compliance consultants.
© Compound Growth Limited 2012 - 2018 | Terms of Use
Registered in England and Wales as limited company number 07626537 - Registered Office 120 Pall Mall, London, SW1Y 5EA

We use cookies, if you consent to this use, please continue to browse our site.


Here to help with Regulation and Compliance


Orderly Wind Down: Proposed Guidance from the Regulator
25 May 2016
Guidance on Orderly Winding Down for Regulated Firms
The FCA has this week issued proposed guidance to firms in relation to winding-down.
The regulator's new consultation paper (GC16/05: Proposed guidance on wind-down planning) has been released so that the FCA can firm their plans on issuing an Approach Document for firms later this year.
The Approach Document will provide guidance to firms that are wishing to undertake an orderly wind down of their business which may happen during stressed conditions.
This guidance, the regulator informs, is "likely to be of most relevance to solo-regulated firms". Thus those firms purely regulated by the FCA should take particular note of the consultation's progress.
Following requests from both professional advisors and regulated firms the FCA are seeking to provide further clarification on what 'wind-down planning' should cover and thus propose a 'non-binding Approach Document' with the aim of benefiting both firms and their professional advisors. As the FCA informs:
"The approach document itself does not impose an obligation on firms to create wind - down plans, but merely suggests a logical approach for firms that have decided to engage in such planning."
"We accept that there are many different approaches to wind-down planning, so we encourage firms to take this approach document into consideration as a starting point and tailor a model that best suits their circumstances"
FCA GC16/05, May 2016
Wind-down Key Issues:
When a firm plans for winding-down, they should consider how the firm's regulated business may be closed down in an orderly fashion, including during stressed conditions.
For a wind-down plan to be effective it should assist a failing firm to cease its regulated activities and the cancellation of its permission with the least impact upon the firm's clients, counterparties and the wider markets.
Thus a wind-down plan will involve the firm:
Identifying the measures and resources it needs in order to wind-down its business

Identify if the steps for wind-down will be affected in a resource-stressed situation and what should be done in this scenario

Evaluate the risks and impacts of the wind-down actions that need to be performs; and

Consider how to mitigate these issues
The regulator is taking comments upon its proposed guidance until 22 July 2016 after which it will look to issue its finalised Approach Document to the industry.
Wind Down Approach Document
The FCA's proposed Approach Document to wind-down planning will look to place emphasis on the leadership of the firm's governing body with effective wind-down planning to be enhanced by an effective risk management framework.
The FCA advises that most recently, they have seen a number of firm's failures caused by stressed financial, operational and other events, including sudden market changes. With this in mind, they believe the key pre-requisites for an orderly wind-down plan will encompass the ability to monitor relevant indicators and make timely and effective decisions.
Whilst the proposed Approach Document helps firms with the overall concept and process of wind-down planning including the time horizon, the scenarios that might make a firm no longer viable and making a decision to wind-down the business, they also provide useful planning specific guidance. In particular the regulator puts forward three important assessments that firms should include as part of their effective wind-down planning, these being:
Conduct an Impact Assessment to

determine who will be affected by a wind down it and when it happens;

Conduct an Operational Analysis

to determine what steps would need to be taken during the process of winding-down; and

Assess the business' resources

to determine what would be needed to complete the steps determined during the Operational Analysis.
Chapter 4 of the Approach Document looks at more specialised topics when thinking about wind-down planning covering:
Compliance Support Team
With a wide range of prudential and conduct of business experience the consultants at Compound Growth are here to help with any problem large or small whether this be planning for an orderly wind down or assessing the capital requirements required to meet the firm's liabilities in times of stress.
If our consultants can provide any support or assistance or if your should have a regulatory query you would like to discuss, please click here to read more About Us or contact our Compliance Support Team on 020 3813 2890 or by email.

News & Views

Read our latest articles, news and views affecting compliance and regulation in the UK Financial Services Industry.
Compliance Support from Compound Growth Ltd
Please contact our Compliance Support Team for a free no obligation discussion about your requirements if you'd like to discuss how our regulatory & compliance consultants can help your business move forward compliantly.
Send Email
Call by Telephone:
(020) 3813 2890
Compliance Support Team
With a wide range of prudential and conduct of business experience the consultants at Compound Growth are here to help with any problem large or small.
Click here to read more About Us or please contact our Compliance Support Team on 020 3813 2890 for a free no obligation discussion about your requirements.
Send Email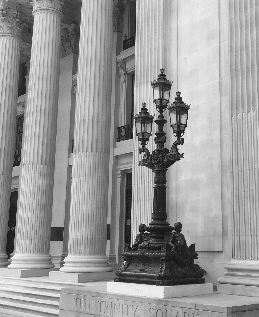 ICAAP
& Orderly Wind Down Planning
Regulated firms will well be aware that assessing and planning for an orderly wind down of the firm is an important part of the Firm's Internal Capital Adequacy Assessment Process or ICAAP.
In particular, those who assist in the preparation or submission of the FSA019 on Pillar 2 Information (that reports upon the firm's ICAAP) will be aware that the firm needs to have calculated the time and cost of an orderly wind-down of its business as well as assess whether the firm has sufficient liquidity to meet its liabilities as they fall due during an orderly wind down.
If your firm should like any support or assistance in relation to your ICAAP or any aspect of Regulatory Reporting, please do get in touch.
From the Regulator
"In wind-down planning, a firm considers how it could close down its regulated business in an orderly manner, including under stressed conditions"
FCA GC16/5