Telephone 020 3813 2890 for a free no obligation chat about your regulatory requirements with one of our compliance consultants.
© Compound Growth Limited 2012 - 2018 | Terms of Use
Registered in England and Wales as limited company number 07626537 - Registered Office 120 Pall Mall, London, SW1Y 5EA

We use cookies, if you consent to this use, please continue to browse our site.


Here to help with Regulation and Compliance


Get Ready for the New Market Abuse Regime
20th April 2016
Implementation of the new Market Abuse Regulation:
The Market Abuse Regulation (MAR) will soon take effect and is set to affect the majority of firms.
Starting on 3rd July 2016, MAR will bring with it large changes to the Market Abuse regime and, (except those firms undertaking purely investment research), will likely affect everyone.
With MiFID II having stolen much of the regulatory spotlight in recent months, MAR's impending deadline may well creep up and surprise some firms. However, with only just over two months to go, firms must utilise the little time they have left to ensure they are ready for the new market abuse regime.
MAR Summary:
The scope of the new market abuse regime has been extended so that commodities, derivatives, high-frequency trading (HFT), attempted dealing and the additional type of trading platform – the organised trading facility (OFT) will all be captured by it. The inclusion of OFTs will effectively bring non-EU listed investments within the scope of MAR.
The implementation of MAR will bring many significant new responsibilities for firms as a result and are set to affect:
Market soundings and investment recommendation practices

Transaction monitoring

The regime for managers' transactions

Record keeping
MAR Regulatory Changes:
Since the new Market Abuse regime will repeal and replace the existing Market Abuse Directive (MAD) with an EU Regulation, the principal legal requirements relating to market abuse for UK firms will be set out in the EU's Market Abuse Regulation (found here) rather than through UK legislation.
Whilst the FCA's Handbook will look to provide guidance and signposts to the EU's MAR where the regulator thinks it appropriate, firms should be mindful that the FCA Handbook cannot be regarded as the only source for all market abuse provisions.
Thus, all those within the scope of MAR should be aware that they need to comply with all of EU MAR, including its implementing measures, and any relevant ESMA guidelines from 3rd July 2016.
MAR Next Steps:
At present the Financial Conduct Authority (FCA) is consulting upon market sounding and issuer disclosures having issued a lengthy Consultation Paper in November 2015, (CP 15/35: 'Policy proposals and Handbook changes related to the implementation of the Market Abuse Regulation'). The final guidance on these matters and the rest of the MAR consultation is expected imminently, by way of an FCA Policy Statement being published.
MAR Preparation & Action required:
With such a short time to go until MAR becomes effective, firms should now be in the last stages of preparation to ensure compliance with MAR from 3rd July 2016.
Firms that have not yet considered MAR's impact and effect the new Market Abuse Regulation will have upon them, should do so urgently now.
If you should require any support or assistance in preparing for MAR, our team of compliance specialists would be happy to help.

News & Views

Read our latest articles, news and views affecting compliance and regulation in the UK Financial Services Industry.
Send Email
Call by Telephone:
(020) 3813 2890
From the regulator:
"Market soundings: MAR introduces a framework for persons to make legitimate disclosures of inside information in the course of market soundings."
FCA,
Market Abuse Regulation (MAR), April 2016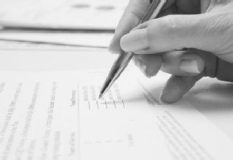 Send Email
Call by Telephone:
(020) 3813 2890
Enquire about MAR Support Services
Effective Date
The new Market Abuse Regulation (MAR) will take effect for all EU states.


Contact Us