Telephone 020 3813 2890 for a free no obligation chat about your regulatory requirements with one of our compliance consultants.
© Compound Growth Limited 2012 - 2020 | Terms of Use Privacy Policy
Registered in England and Wales as limited company number 07626537 - Registered Office 120 Pall Mall, London, SW1Y 5EA

We use cookies, if you consent to this use, please continue to browse our site.


Here to help with Regulation and Compliance

Financial Regulation News: IT Outsourcing Arrangements & Cloud Services
12th November 2015
Today the Financial Services Authority (FCA) issues proposed guidance to assist firms with using IT Outsourcing Arrangements and Cloud Services.
The FCA has previously focused upon this issue for the Banking sector (when it issued 'Considerations for firms thinking of using third-party technology (off-the-shelf) banking solutions' in July 2014), however they have now put together some draft guidance (Guidance Consultation GC 15/6) relevant to all firms when considering outsourcing to third-party IT service providers or when using 'cloud' services.
The proposed guidance will assist firms to oversee all aspects of the relationship with third parties and their outsourcing arrangements - from the very beginning when a firm decides to outsource, to choosing a provider, the ongoing monitoring of the outsourced activities and through to when the services cease.
With regard to the term 'cloud, the FCA advises they see this as 'encompassing a range of IT services provided in various formats over the internet'. These different IT services include:
Whilst the FCA does not wish to deter firms from using new and innovative services and technology provided by third parties, they want to ensure that firms are properly identifying, considering and managing the associated risks. Depending on the IT service, the risk will vary, however the regulator also stresses that firms need to be aware that these type of risks differ from the traditional outsourcing arrangements as they largely impact upon the degree of control exercised by a firm.
The proposed guidance, whilst not exhaustive, lists a number of key areas that a firm should consider when deciding on whether to outsource the delivery of IT services that are essential to the effective functioning of the firm's operations, as well as ongoing consideration during the provision of services.

FCA: IT Outsourcing Arrangements & Cloud Services

Compound Growth can help your firm keep up to date with the latest Regulatory News and Compliance Updates:


Effective Access to Data

Access to business premises

Relationship between service providers

Change management

Continuity and business planning

Exit plan
Legal & regulatory considerations

Risk management

International Standards

Oversight of service providers

Data Security

Data Protection Act 1998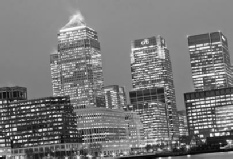 Comments on the proposed guidance are due to the FCA by 12th February 2016.
Regulatory Support:
If you are reviewing your current IT outsourcing arrangements and would like to discuss how to go about this in accordance with the FCA Guidance or if you would like any support or assistance, please get in touch with our experienced Regulatory Consultants.
Contact Us
Private, public; or hybrid cloud services

Infrastructure as a service;