Telephone 020 3813 2890 for a free no obligation chat about your regulatory requirements with one of our compliance consultants.
© Compound Growth Limited 2012 - 2018 | Terms of Use
Registered in England and Wales as limited company number 07626537 - Registered Office 120 Pall Mall, London, SW1Y 5EA

We use cookies, if you consent to this use, please continue to browse our site.


Here to help with Regulation and Compliance

FCA advises of regulatory finding from CFD & Spread Betting Firm review
2nd February 2016
The Financial Conduct Authority today issued Dear CEO letters to those firms offering Contracts for Differences (CFDs) to clients, including Spread Betting Providers and those offering Rolling Spot FX. CEO's of CFD firms must now review their firm's practices to ensure they are compliant with regulatory requirements.
Client On-boarding (Client Take-on)
The topic of the Dear CEO letter to CFD Firms was largely with regards to firms' client take-on procedures, how firms conduct their business and which systems and controls are in place.
Ten CFD firms within the industry were reviewed, with the regulator finding that many of these firms had procedures they considered inadequate to comply with their regulations.
Regulator's Areas of Concern in relation to CFD Firms:
Most notably, the FCA found that in on-boarding clients, firms:
had often not adequately assessed clients to ensure CFD trading was suitable for them;

had issued inadequate risk warnings to those that had not passed the appropriateness assessments

had carried out insufficient anti-money laundering measures in relation to higher risk clients and often based a client's 'risk' level largely on jurisdictional risk rather than a range of risk factors.
The result of these findings suggest that some CFD firms may not be treating their clients fairly or acting in their clients' best interests, thus breaching compliance with the FCA's Principles for Business and their Conduct of Business rules.
In addition, due to the concern over firms' AML systems and controls, the FCA feels that firms may be failing to do enough to prevent financial crime.
Inadequate Appropriateness Assessments
It was noted from the regulator's letter that they consider CFDs to be 'complex' since these leveraged products "can put clients at risk of losing more than their original investment."
As such, much emphasis of the Dear CEO letter was placed upon whether firms are doing enough to assess whether CFDs are appropriate for their clients and in particular that firms should be:
Gathering sufficient information relating to the types of service, transaction and designated investments a client is familiar with.

Ensuring CFDs are appropriate for clients by assessing their relevant knowledge and experience

Taking into account transactional experience of the client including the nature, volume and/or frequency of this or the time period over which these transactions had been undertaken

Taking into account a client's educational, professional and career background that might be relevant to the appropriateness assessment

Ensuring that adequate investment risk warnings are provided to clients to ensure that the nature and risks of CFD products are presented in a manner that is clear, fair and not misleading.
What should CFD Firms do now?
The 'Next Steps' as advised by the regulator is for CEOs to review their firms' processes in relation to the FCA's areas of concern as firms need to ensure they fully comply with their regulatory requirements when offering non advised, execution only sales of CFDs.

CFD Firms to Review Client On-boarding following Dear CEO Letter
Contracts for Difference
(FCA Glossary Extract 02Feb16)
contract for differences

:
the investment, specified in article 85 of the Regulated Activities Order (Contracts for differences etc), which is in summary ights under:
i. (a) a contract for differences; or
ii. (b) any other contract the purpose or pretended purpose of which is to secure a profit or avoid a loss by reference to fluctuations in:
(i) the value or price of property of any description; or
(ii) an index or other factor designated for that purpose in the contract; or
iii. (c) a derivative instrument for the transfer of credit risk to which article 85(3) of the Regulated Activities Order applies.


Contact Us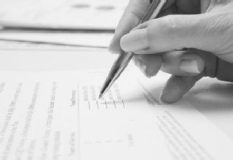 Client Take-on Support Services for CFD Firms
If your firm offers CFDs, Spread Bets or Rolling Spot FX to clients and would like help in reviewing your client on-boarding procedures or if you require any other regulatory compliance support, please contact our experienced Compliance Consultants for a free no obligation chat.
Send Email
Call by Telephone:
(020) 3813 2890
CFD Client On-Boarding Review Support
Our compliance consultants are specialists in the financial markets, offering a good understanding of the commercial as well as the regulatory aspects of Derivatives Brokers including Forex, CFD and Spread Betting providers amongst others.
Our Regulatory professionals can assist with any regulatory requirement you may face and can assist with:
• Anti-money laundering procedures and controls • Appropriateness assessments
• Client on-boarding procedures • Client Due diligence
• Appropriateness assessments • Client Categorisation
• Risk Disclosures and communications to clients
If your firm offers clients Contracts for Differences (CFDs) including Spread Bets and Rolling Spot Forex and would like any assistance in reviewing your existing procedures please contact our experienced Compliance Consultants for a free no obligation chat.