Telephone 020 3813 2890 for a free no obligation chat about your regulatory requirements with one of our compliance consultants.
© Compound Growth Limited 2012 - 2018 | Terms of Use
Registered in England and Wales as limited company number 07626537 - Registered Office 120 Pall Mall, London, SW1Y 5EA

We use cookies, if you consent to this use, please continue to browse our site.


Here to help with Regulation and Compliance

27th January 2016
FCA looks to simplify the client money rules for loan-based crowdfunding platforms
The FCA have this month issued a consultation paper (CP 16/4) about changes to the Client Money Rules for crowdfunding platforms. This will affect firms that operate electronic systems in relation to lending – also known as P2P platforms and that hold both both for clients in relation to regulated P2P agreements (under the Client money rules in CASS 7) and money for clients in relation to unregulated lending.
At present, a firm that holds an investor's money in relation to P2P agreements must be keep this segregated from the firm's own money and any other monies, which includes those in relation to unregulated business to business lending (referred to as B2B agreements).
The regulator has received feedback from many in the industry that this is 'burdensome' as firms P2P firms invariably have not developed the systems to distinguish between money held for B2B agreements and that held for the purposes of P2P agreements.
As such, the regulator is proposing that firms, should they wish, who hold monies in relation to both B2B and P2P agreements be able to elect to hold both kinds under CASS 7. This would mean that B2B and P2P monies would be segregated together from those held by the firm.
Comments upon these changes to the Client Money Rules for the crowdfunding sector need to be received by the FCA by 11th February 2016.
Click here to read the full consultation paper.

Crowdfunding & Client Money Rules

News & Views

Read our latest articles, news and views affecting compliance and regulation in the UK Financial Services Industry.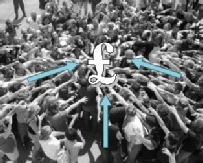 "Crowdfunding is a way in which people, organisations and businesses, including business start-ups, can raise money through online portals (called crowdfunding platforms) to finance or re-finance their activities. Money is subscribed mainly by individuals but also by institutions."
Financial Conduct Authority
Contact Us