Telephone 020 3813 2890 for a free no obligation chat about your regulatory requirements with one of our compliance consultants.
© Compound Growth Limited 2012 - 2020 | Terms of Use Privacy Policy
Registered in England and Wales as limited company number 07626537 - Registered Office 120 Pall Mall, London, SW1Y 5EA

We use cookies, if you consent to this use, please continue to browse our site.


Here to help with Regulation and Compliance

CP 19/23: Building Operational Resilience: Impact Tolerances
Building Operational Resilience: Impact Tolerances for Important Business Services
7th January 2020
On the 5th December 2019, The Financial Conduct Authority (FCA), The Bank of England (the Bank) and the Prudential Regulation Authority (PRA) all published a shared policy summary as well as co-ordinated consultation papers (CPs) on new requirements to strengthen operational resilience in the financial services sector.
For these three supervisory authorities, the establishing of operational resilience in firms and Financial Market Infrastructures (FMIs) is a shared priority and one which the co-ordinated Consultation Papers build upon, setting out the concepts for operational resilience (as previously discussed in a Discussion Paper published last year by the authorities) and addressing many of the proposed policy changes based on the responses they have each received since.
It is clear in the Policy Proposals that firms and FMIs are expected to "take ownership of their operational resilience" and that they will need to prioritise plans and investment choices based on their impacts on the public interest.
Also, should disruption occur, then firms are expected to communicate clearly, for example providing customers with advice about alternative means of accessing the service.
Under the proposals put forward by the regulators, firms and FMIs would be expected to:
identify their important business services that if disrupted could cause harm to consumers or market integrity, threaten the viability of firms or cause instability in the financial system

set impact tolerances for each important business service, which would quantify the maximum tolerable level of disruption they would tolerate

identify and document the people, processes, technology, facilities and information that support their important business services

take actions to be able to remain within their impact tolerances through a range of severe but plausible disruption scenarios
Andrew Bailey, the FCA's Chief Executive stressed how "disruptive events can have a high impact on consumers and businesses, so firms and FMIs need to know where the risks to their service delivery lie and to make sure that they are prepared for any service disruption by testing their planned response".
Responses to the FCA's Consultation Paper (CP19/32 'Building operational resilience: impact tolerances for important business services') should be received before the closing date of 3 April 2020.
Related Reading:

News & Views

Read our latest articles, news and views affecting compliance and regulation in the UK Financial Services Industry.
Compliance Support from Compound Growth Ltd
Please contact our Compliance Support Team for a free no obligation discussion of your regulatory requirements and how our regulatory & compliance consultants can help your business move forward compliantly.
Send Email
Call by Telephone:
(020) 3813 2890
Contact Us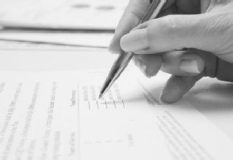 Send Email
Call by Telephone:
(020) 3813 2890
Comment from FCA
"It is in the public interest that a resilient financial system is able to supply the most important services with minimal interruption even during severe operational events. The proposed new requirements are aimed at achieving this outcome."
Mr Andrew Bailey, FCA Chief Executive, December 2019