Telephone 020 3813 2890 for a free no obligation chat about your regulatory requirements with one of our compliance consultants.
© Compound Growth Limited 2012 - 2020 | Terms of Use Privacy Policy
Registered in England and Wales as limited company number 07626537 - Registered Office 120 Pall Mall, London, SW1Y 5EA

We use cookies, if you consent to this use, please continue to browse our site.


Here to help with Regulation and Compliance

Anti-Bribery & Corruption
May 2015
Anti-bribery & Corruption
Under UK legislation, bribery and corruption are both criminal offences that have had additional focus placed upon them since the Bribery Act 2010 came into force on 1 July 2011.
Firms that are also authorised and regulated by the FCA have additional obligations placed upon them by the regulator to:
Have and maintain policies and processes to prevent bribery and corruption; and

To conduct business with integrity
Regulated firms therefore have to demonstrate that they:
Identify, assess and mitigate any risks of becoming involved in, or facilitating bribery and corruption;

Take reasonable actions to prevent any risks of bribery and corruption from developing, including:
o Having an anti-bribery & corruption policy,
o Ensuring Sufficient senior management oversight,
o Undertaking Due diligence on third parties that may act on behalf of the firm; and
o Ensuring staff are trained
The FCA's Financial Crime: a Guide for firms contains guidance on preventing Financial Crime and includes specific guidance on anti-bribery and corruption that also provides self-assessment questions and examples of good and poor practice by firms.
When considering their anti-bribery and corruption controls, a firm should also take into account the findings of the FCA's Thematic Review on Anti-Bribery & Corruption in Commercial Insurance Broking. Whilst this report focuses upon insurance brokers, the findings and examples of good and poor practice are relevant to all firms in targeting the risks of:
 firms and their agents making illicit payments; and
 offering inducements to, or on behalf of, third parties to obtain or retain business


Anti-Bribery & Corruption Support
If you would like any assistance in this area or are considering whether your anti-corruption policies and processes are adequate, just get in touch by emailing enquiries@compoundgrowth.co.uk
Corruption includes bribery, which is the offering, promising or giving and the requesting or accepting of a bribe. It is an offence irrespective of where it takes place.
Financial Conduct Authority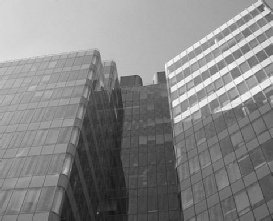 Useful Links & More information